Isokinetic Dynamometer with Infrared Proprioceptive Stimulation for functional recovery of the Musculoskeletal System and improvement of sports performance.
Concentric 40°/s to 400°/s
Eccentric 20°/s to 200°/s
Passive 5°/s to 20°/s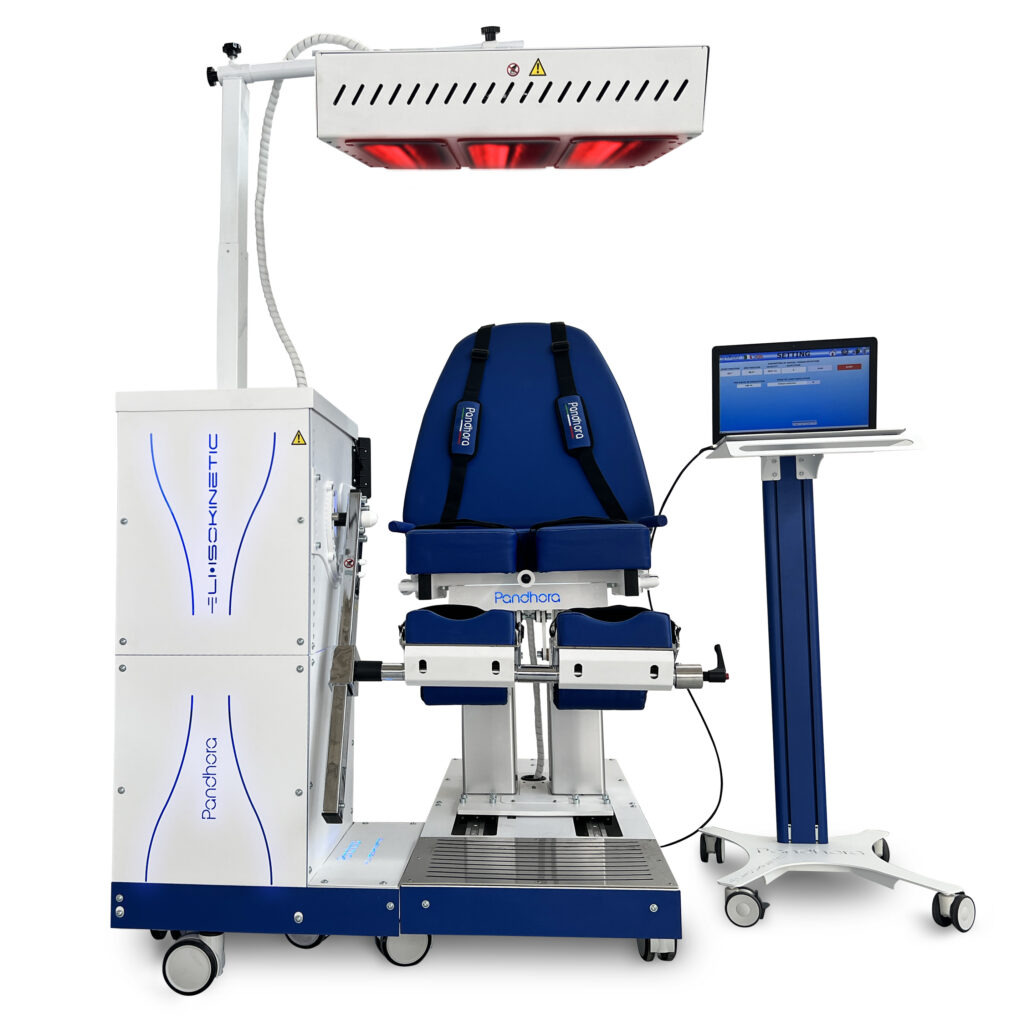 Seat Height
Depth
Backrest inclination
Short wavelength, variable intensity
WARM-UP MUSCLES
The patient's muscles are rapidly pre-heated by infrared rays. This leads to a decrease in pain and stiffness in the muscles and joints
CONTROLLED IRRADIATION
The emitted heat warms the muscles involved in the movement, allowing the patient to interact with the machine according to the effort being made.
SIGNIFICANT BENEFITS
The affected muscles and nervous system are relaxed, and the patient, is deeply involved in the therapy and stimulated to improvement.
Enables the user to rehabilitate from the early stages of post-injury or surgical rehabilitation to full re-athletisation.
It sensitively connects the patient with the machine via controlled full spectrum infrared irradiation.
ISOKINETIC RESISTANCE MODES
With isokinetic equipment, it is possible to assess the strength of a muscle. This is particularly useful in the rehabilitation phase, (e.g. in the case of quadriceps muscle after anterior cruciate ligament reconstruction surgery) since it allows a rehabilitation protocol to be implemented in which isokinetic muscle exercise is combined with traditional physiotherapy from the very early post-surgery stages.
The treatment can be monitored and adapted to the patient's needs, progress can be checked, and an evaluation can be carried out by comparing the injured limb with the healthy contralateral limb. The patient can work on muscle reinforcement in total safety, since the isokinetic exercise is performed with the operated limb not resting on the ground, and above all, the resistance offered by the machine to the active muscular effort does not weigh on the operated joint, since it adapts to the same force expressed by the patient, without imposing an overload determined a priori.
In case the patient does not have sufficient strength to lift the limb, the movement can be imposed by the isokinetic device, which helps the movement instead of impeding it, allowing the execution of complete and controlled movements even in absence of muscle strength.
There are different types of muscle contraction that can be performed with this type of machine, some of which would not be achievable with common gym equipment and which would in any case be contraindicated in the initial stages of rehabilitation as they would be performed by overloading the joint.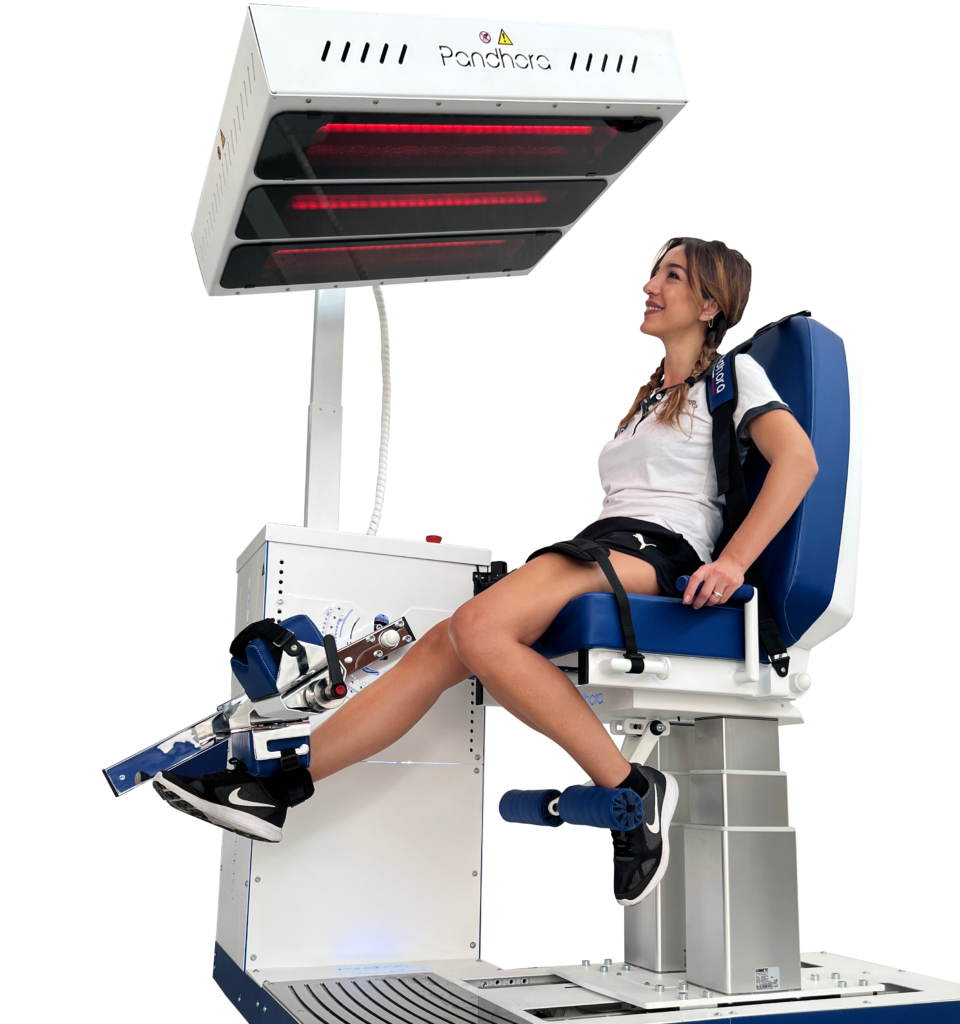 Pandhora srl 
Via Pizzone 11/7 – 84085 – Mercato S. Severino (SA) – Italy
Phone: +39 089 820 1504 | Email: info@pandhora.it | PEC: pandhorasrl@legalmail.it
P.IVA 02726920420 | SDI: 5RUO82D