A Pandhora srl branch specialized in development and manufacturing of Patented infrared rays Robotic Rehabilitation devices.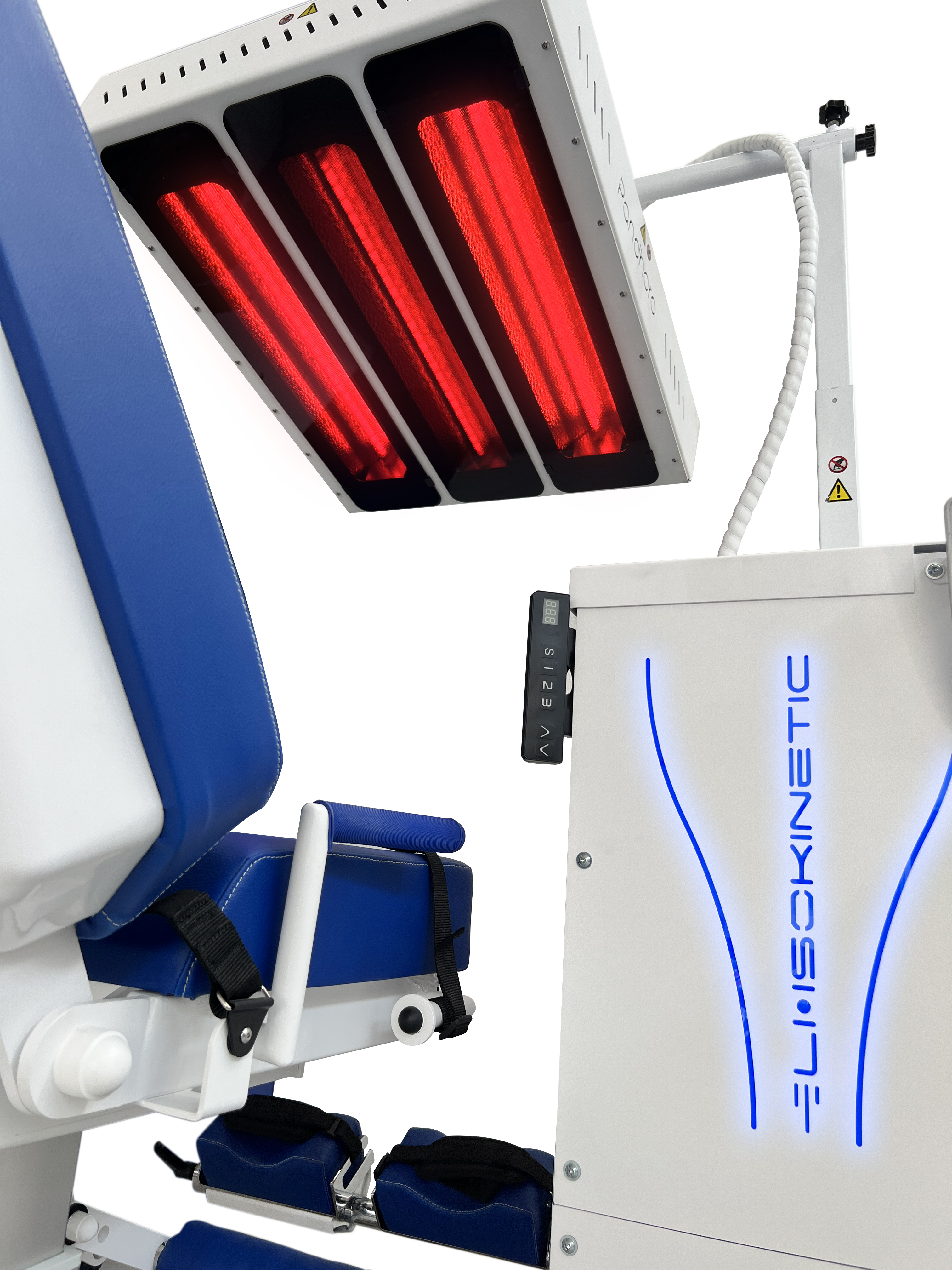 An innovative aspect is the combination of Robotic Rehabilitation with infrared rays in order to maximize and accelerate the Rehabilitation process.
The machines enables the user to rehabilitate from the early stages of post-injury or surgical rehabilitation to full re-athletisation. It sensitively connects the patient with the machine via controlled infrared irradiation.
This synchrony between thermal stimuli and the movement cycle amplifies the user's perception of the movement being performed, and therefore speeds up the rehabilitation process, while the mild heat makes the therapy more comfortable.
THE IMPORTANCE OF INFRARED RAYS
The intensity of the infrared rays is regulated so as to follow the intensity of the muscular effort proportionally.
The heat, increasing proportionally with the effort exerted by the patient, stimulates the thermoreceptors present on the skin, which are heat – and cold -sensitive receptors that differ from the others in that they are always active, thus constantly informing the brain of the temperature change during the cycle imposed by the machine.
The patient, by visually observing and perceiving the changing intensity of the infrared rays as a function of the effort exerted during movement, will be able to instantly self-assess the success during rehabilitation. This will allow the patient to autonomously control their targeted activity by involving them in the session and motivating them to improve.
In this way, the patient will be able to interact with the intensity of the irradiation depending on the effort exerted by sensorially connecting with the machine, maximising biofeedback, i.e. awareness of the movement being performed.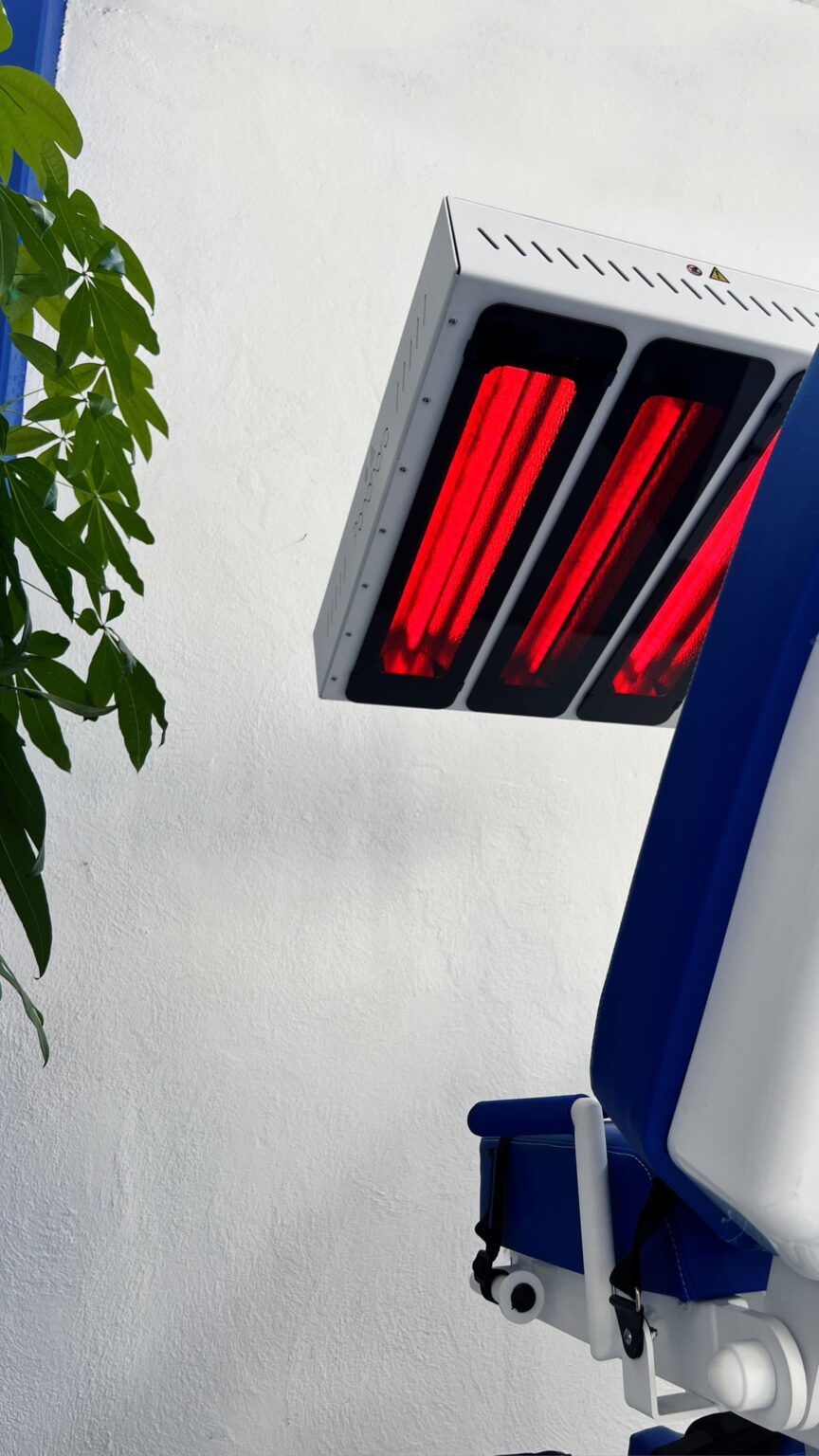 Pandhora srl 
Via Pizzone 11/7 – 84085 – Mercato S. Severino (SA) – Italy
Phone: +39 089 820 1504 | Email: info@pandhora.it | PEC: pandhorasrl@legalmail.it
P.IVA 02726920420 | SDI: 5RUO82D